Digital / Crypto Currency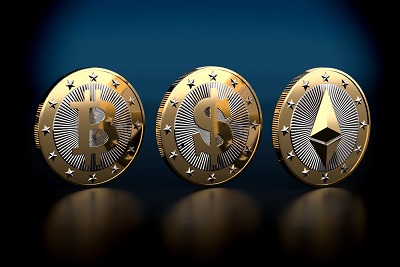 Digital Currency
Digital currency, sometimes called crypto currency has become one of the most discussed alternative investment assets within the past few years.
How do you invest in it?
D'arcy Wealth Management is one of the few Wealth Management firms in the United States that provides an opportunity for our clients to hold crypto currency utilizing a tax-advantaged retirement account. Many are unaware that you can hold digital currency inside a retirement account. In fact, holding digital currency in a retirement account has been allowable since 2014. IRS Notice 2014-21 declares the asset as property for tax purposes, having "an equivalent value in real currency."
Crypto Currency assets may provide an additional opportunity for diversification beyond the traditional world of stocks, bonds, and mutual funds. Digital currency uses sophisticated encryption (or "cryptology") techniques to regulate the generation of currency units and verify the transfer of funds. The transactions occur independently of a central bank, which makes this type of property attractive to investors wary of centralized currency.
The D'arcy Wealth Management platform provides the transactional ability to take positions in Bitcoin (XBT), Ethereum (ETH), Dash (DASH), Litecoin (LTC), Ripple (XRP), Ethereum Classic (ETC), and Zcash (ZEC).
CRYPTOCURRENCY IS HIGHLY VOLATILE
The price of digital currency can unpredictably increase or decrease over a short period of time due to its young economy, novel nature, and sometimes illiquid markets. This is a High-Risk investment. Consequently, there exists a considerable amount of market risk and digital currency may not be a suitable asset for some investors.
What is a Digital Wallet?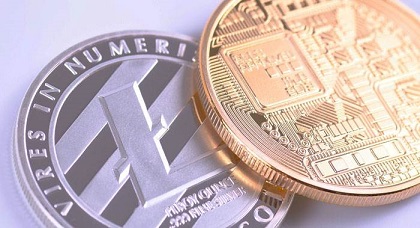 The digital asset is held in an anonymous, secure digital wallet by leaders in blockchain security, cold storage, and multi-signature wallets. These wallets and cold storage devices ensure the privacy, security and IRS compliance required by IRA and other retirement account holders.
Account Security Controls
Security is the priority with crypto currency. All the recommended wallets and storage vaults use industry standards of multi-sig (P2SH) for security and HD (BIP32) for financial privacy. This advanced security and 24/7 monitoring provide instant reports for every transaction involving your digital currency holdings.
Digital Currency ETFs
Some investors prefer not to hold digital currency directly, you can invest indirectly via an Exchange Traded Fund (ETF) holding digital currency and issuing shares based on the currency's value. These can be publicly traded or private funds, as well as hedge funds. The D'Arcy Wealth Management platform provides an opportunity to participate in this marketplace, without the need of a digital wallet.
Risk Disclosure
Crypto currencies are a very speculative investment and involve a high degree of risk. Investors must have the financial ability, sophistication/experience, and willingness to bear the risks of an investment, and a potential total loss of their investment.
An investor could lose all or a substantial portion of his/her investment in crypto currency.
An investment in crypto currency should be discretionary capital set aside strictly for speculative purposes.
An investment in crypto currency is not suitable or desirable for all investors.
Crypto currency has limited operating history or performance.
Fees and expenses associated with a crypto currency investment may be substantial.
The above summary is not a complete list of the risks and other important disclosures involved in investing in crypto currency. Any investment in crypto currency is subject to all the risks and disclosures set forth in the D'Arcy Advisor-Client Agreement and other definitive customer agreements.