401(k), 403(b), and 457 Retirement Planning
No matter where you are in your retirement planning, we offer the solutions, resources, tools, and guidance you need to develop and manage a retirement strategy that can help you pursue your goals.
Whether you're working for a company, self-employed or a small business owner looking to plan a financial future for you and your employees, D'Arcy Wealth Management offers a variety of retirement plans to fit your needs. With flexible funding, affordable investment choices, and helpful support, you can feel confident in the pursuit of your retirement goals.
All retirement plan participants deserve access to a retirement professional to help determine their goals and risk tolerance as well as guidance along the way. We believe we provide a unique approach in our retirement plan services that support the plan sponsor and their valuable employees.
Consultation on suitable retirement plan type, benefits and features for start-up and existing plans
Fiduciary support to help plan sponsors meet their 404(c) ERISA fiduciary responsibilities:

Minimum Annual Plan Review with plan sponsor (typically semi-annually)
Initial and Monthly Reviews of Investment Options evaluating proper asset class coverage/choices, and relative performance against benchmarks and peer groups
Recommendations on investment option changes (minimum annually)

Employee seminars onsite (minimum annually) for retirement savings education and to increase plan participation
All participants have access to a D'arcy Wealth Management

retirement professional

for individual consultation initially as well as ongoing
Assist in the enrollment process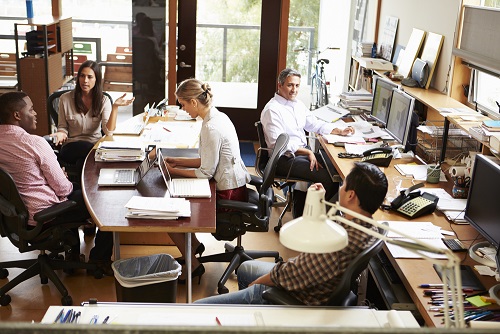 401(k) or 403(b) plans.
Our highly-qualified retirement professionals are committed to helping ensure your plan's success. Plan Sponsors and their employees will benefit from an experienced professional who offers high-touch service and support and a commitment to putting participants first. Our relationships with multiple retirement plan providers and Third-Party Administrators (TPA) will support your plan transition, setup, and participant education processes.
We understand the complexity and depth of experience required to deliver retirement plans that help you achieve your business and personal goals. 401(k) and other defined contribution plans offer a broad spectrum of plan design options and investment solutions—a key advantage. This flexibility enables an employer to tailor the plan to fit its unique business objectives and employee demographics. We've become a leading advisor of retirement plans by focusing on the following essentials:
Flexible and impactful plan design
Rigorous investment selection process
Robust fiduciary support services and products
High-touch enrollment support and participant engagement
Employee Needs
The responsibility for funding and managing investments has shifted from the business owner to the employee. In most 401(k) plans, retirement security depends on employees and their ability to:
Take steps to enroll
Save at meaningful rates
Select appropriate investments
Avoid depleting assets prior to retirement (for example, loans, distributions)
Our retirement professionals play an essential role in assisting the employees who participate in the retirement plan to navigate the investment choices and savings decision. By bringing our appreciable investment expertise to bear upon a broad array of investment solutions, D'Arcy can provide valuable help and support to plan sponsors and participants as they face an increasingly complex investment decision.
Self-Directed Brokerage Account Management
Self-Directed Brokerage Account (SDBA) management is ideal for participants of 401(k), 403(b), or 457 accounts. We accept full fiduciary responsibility and provide a legal safe harbor as defined by the applicable sections of the ERISA federal retirement law and the Internal Revenue Service Code.
We offer seven retirement account management strategies and multiple blends. All options use diversified asset allocation strategies to control risk without inhibiting investment flexibility. Your representative, along with our portfolio management team, determines which of the various options should be offered based on the goals, objectives, risk tolerance, needs, and time frame of the participants.
Our retirement account management is ideal for a wide range of clients. Designed for both a participant who is just beginning to save for retirement as well as a participant with an established account who is preparing to retire.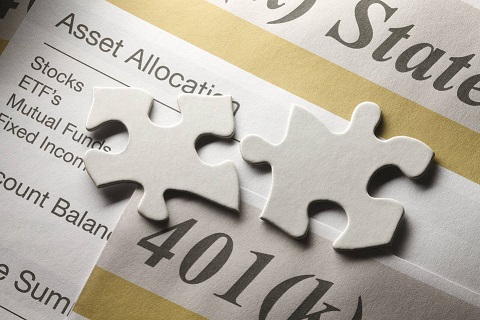 Solo 401(k)
It's a traditional 401(k) plan covering a business owner with no employees, or that person and his or her spouse. These plans have the same rules and requirements as any other 401(k) plan. A sole proprietor can set up an individual 401(k) and make contributions as both the employee and employer.
SEP IRA
SEP stands for simplified employee pension, and this kind of account is used primarily by the self-employed or small business owners. These accounts are easier to set up than a solo 401(k). If the business has employees, the employer must contribute for all who meet certain requirements.
Simple IRA
This plan allows small employers (fewer than 100 employees) to set up IRAs with less paperwork. Employers must either match employee contributions or make unmatched contributions.
Why Is the Focus on Retirement Savings So Intense?
Most employers engage an advisor to help them design a retirement plan solution that aligns with their business objectives and their employee demographics. Several developments in recent years have elevated the importance of the advisor's role in supporting retirement plans.
Studies have shown that access to an employer-sponsored retirement plan is one of the most significant variables affecting a worker's ability to save for a financially secure retirement. Per the U.S. Senate Health, Employment, Labor, and Pensions (HELP) Committee, there is a $6.6 trillion shortfall between what workers should have saved for retirement as compared to actual savings. More than half of Americans have less than $10,000 in savings.
The retirement plan landscape is undergoing some of the most significant changes in its history. The intense focus on the retirement savings deficit, an aging workforce, and regulatory initiatives to protect retirement savings are all converging. This is an excellent time for you to evaluate the role retirement plans factor in driving the success of your business and retirement goals.
Contact a D'Arcy Retirement Specialist